Company Profile
Company Profile

Business Scope
1. CISFC engages in the collection, management and employment of CISF;
2. CISFC monitors risks in the insurance industry, and advances regulatory resolution suggestions to CIRC when targeting at any material risk within the operation and management of insurance companies, which may endanger policyholders and the whole industry;
3. CISFC provides bailout for policyholders, policy transferee companies, other individuals and institutions, or participates in risk resolution of the insurance industry;
4. CISFC participates in the liquidation of an insurance company when it is dissolved or declared bankruptcy according to the law;
5. CISFC takes over and disposes of liquidation assets; and
6. CISFC runs other businesses approved by the State Council.
Board of Directors
The Company has built up its Board of Directors. The First Board of Directors was composed of nine directors, the Second Board eight directors, and the Third Board nine directors, all of whom are from regulatory authorities, related ministries/commissions, trade organizations, and insurance companies.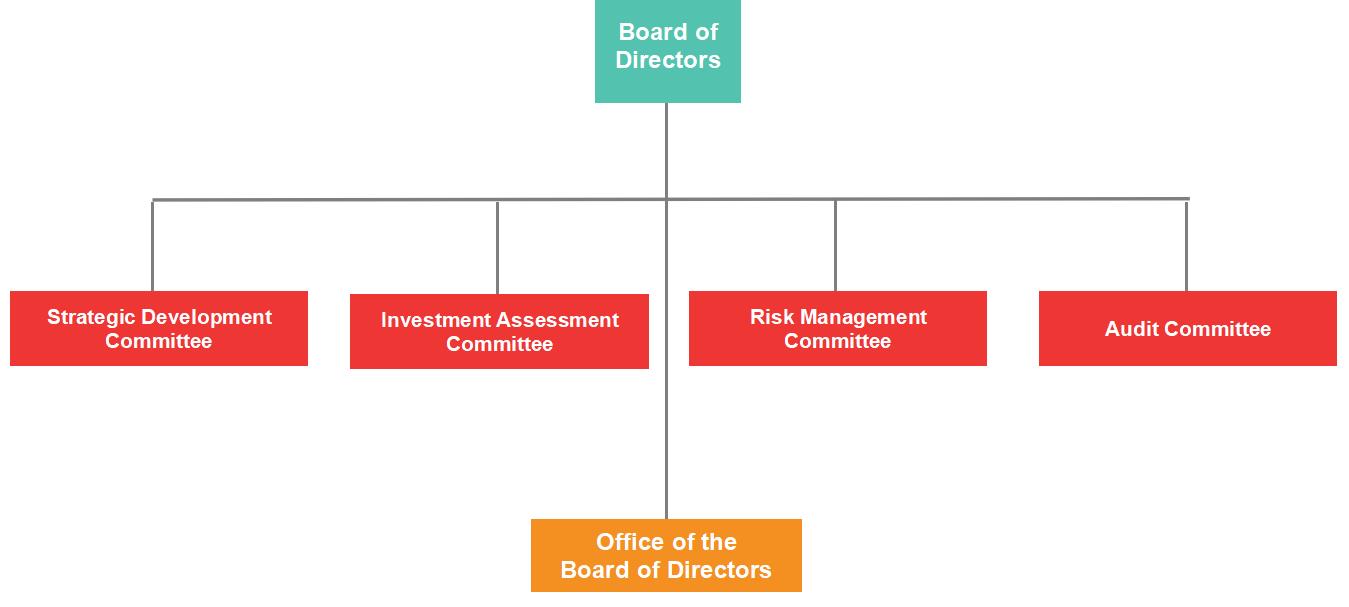 Organizational structure

CISFC's management is responsible for the day-to-day operation of the company.
At present, CISFC consists of 12 internal offices and departments: General Office (Office of the CPC Committee and Office of the Board of Directors); Fund Collection and Deposit Management Department; Investment Planning and Management Department; Risk Resolution Department; Risk Monitoring Department (Insurance Consumer Survey Center); Legal Affairs, Internal Control and Compliance Department (Audit Department); Financial and Accounting Department; Information Management Department; Research and International Cooperation Department (Editorial Office of the Observation of Insurance Risk); Human Resources Department (Organization Department of the CPC Committee); Discipline Inspection Office; and Party Publicity and Masses Affairs Department (Office of CPC Committee Inspections).
CISFC has established the Investment Risk Control and Assessment Committee and Investment Decision Assessment Committee to ensure all its investment decisions and other major decisions are made in a professional and sound manner and to control risks with prudence.
Organizational Chart