Press Releases
CISFC Held Meeting on the Key Points of the 2018 National Conference on Insurance Supervision and th

February 5, 2018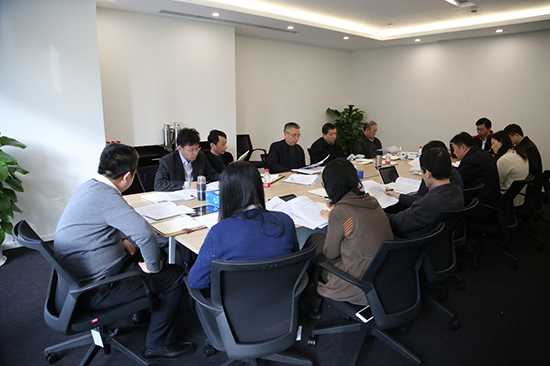 On January 25, 2018, the China Insurance Security Fund Co., Ltd. (CISFC) held an expanded party committee meeting to foster better understanding of the main messages of the 2018 CIRC National Conference on Insurance Supervision and the CIRC Conference on Party Conduct, Clean Governance and Discipline Inspection. The meeting was chaired by Ren Jianguo, secretary of the CISFC Party Committee, and attended by leaders of the CISFC Party Committee and CISFC department heads.
The meeting highlighted the key points made by CIRC vice chairman Chen Wenhui at the two conferences, and expounded on the speech delivered by Lin Guoyao, head of the Discipline Inspection Team, at the CIRC Conference on Party Conduct, Clean Governance and Discipline Inspection. Ren Jianguo noted that the two conferences were as thought-provoking and educational as they were demanding, in that they brought greater responsibilities and higher performance requirements to leaders. Ren observed that: (1) the two conferences demonstrated the political stance of the CIRC by making and aligning the comprehensive plans for various CIRC initiatives with the directives of the 19th CPC National Congress and the Central Economic Work Conference, and by devoting an unprecedented portion of the two conference reports on CIRC's political stance and making those commitments tightly integrated with the work of CIRC; (2) the conferences laid out clear directions. With particular relevance to CISFC, the conference reports underscored the importance of risk resolution and full commitment to preventing and controlling risks; (3) vice chairman Chen Wenhui had asked the CIRC system to remedy regulatory gaps and deficiencies and improve institutional frameworks, a task that would be highly relevant to the work of CISFC including the revision of the Measures for the Administration of the Insurance Security Fund ; and (4) the reports stressed the importance of party-building within the CIRC system. Ren summarized by stating that these should be the priorities of CISFC.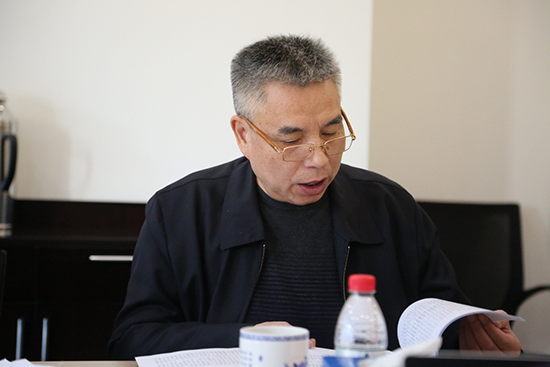 Referencing the tasks of CISFC in 2018, Ren noted that: (1) CISFC had been given a challenging assignment in risk resolution this year. All company employees should prove their determination by appropriately defusing the risks of troubled insurers under the leadership of the CIRC Party Committee; and (2) While CISFC had valued and made considerable efforts in party-building since the last discipline inspection, progress still fell short of the latest targets of the CPC Central Committee. CISFC therefore should commit greater effort toward party-building this year. Ren stressed that, as an institution under the direct supervision of the CIRC, CISFC should hold itself to the same high standard as its supervisor, and should, as emphasized by Lin Guoyao in his report, "always and actively support the initiatives of the CPC Central Committee, carry out its decisions, and never commit any acts it has prohibited."
In his conclusion, Ren asked the party branches to organize all CISFC staff members to study the conference reports and make detailed arrangement for the priorities of the CIRC system in view of the particular circumstances of the CISFC.